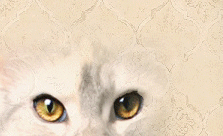 We have a small cattery. Our cats are: EC Belmondo Boy Cień Pantery, GIC Janica My Axis Star, CH Anica Bellamoondo, Amber Bellamoondo and Justcoons Magnus Maximus- our pride and the future of cattery.

For the welfare and comfort of our little friends, cattery is located in two homes..




We take care our cats so that they'll be always healthy and happy. They eat food Eagle Pack and have regular explorations and tests.
Our cats are tested for FIV, FELV, FIP with negative results, also have a genetic test for HCM N/N.




Besides cats, we have also a dog - Polish Tatra Shepherd. Świtezianka-Gorzałka Filos is a descendant of the World winners and a perfect representative of breed what she proved on many shows.


Copyright © BELLAMOONDO ~~ Webdesign:
Solaris WebDesign - Agata Bujnowicz
~~ All rights Reserved!