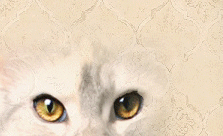 born 1.11.2008
EMS : MCO d 09 22




HCM DNA Test MyBPC3-1 N/N

HCM DNA Test MyBPC3-2 N/N

FELV, FIV - negative




This young cat came to us from a famous german cattery - Justcoons.

Maxi is a descendant of the best german and american lines. He is perfect in every detail!
Long, strong body, very long tail and an excellent head. Very strong chin and a long muzzle.
Maxi is the hope of our cattery.

Thank you very much Katharina, that you trusted us and gave this wonderful boy!
Copyright © BELLAMOONDO ~~ Webdesign:
Solaris WebDesign - Agata Bujnowicz
~~ All rights Reserved!