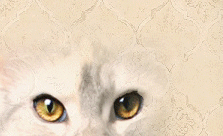 born 6.02.2005
EMS : MCO ns 09 23


Belek is our first Maine Coon cat.
When I bought him, I wasn't thinging about shows, but after his first show it turned out that Belu¶ is great show cat.

He has an excellent, massive body, beautiful profile, strong vat and large ears with long tipps. But his great assest are his eyes.
He has the wild gaze of green eyes. He gives this feature to his children. He hasn't lost any show since he was one year old.



25 X Ex 1
9 X BIV
9 X NOM BIS
Copyright © BELLAMOONDO ~~ Webdesign:
Solaris WebDesign - Agata Bujnowicz
~~ All rights Reserved!