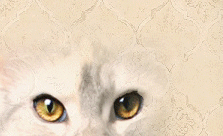 born 18.04.2008
EMS : FS 09 23




HCM DNA Test MyBPC3-1 N/N

HCM DNA Test MyBPC3-2 N/N

FELV, FIV - negative




Anica is daughter of our Belomndo and Janica.
She has a very wild look, beautiful head and profile. She has strong chin after Janica.
She has excellent, large and highly placed ears and a beautiful color of fur.
Anica is a very beautiful female and her beauty delights judges all over the world.
5 X Ex 1
1 X BIV TOTAL
2X NOM BIS
2 X BIS LITTER

Copyright © BELLAMOONDO ~~ Webdesign:
Solaris WebDesign - Agata Bujnowicz
~~ All rights Reserved!